ELEVATED TREE CARE
OUR STORY
As the former crew lead and top climber at two of Colorado's largest tree maintenance companies, Chase founded Elevated Tree Care when he realized his attention to detail, efficiency and care couldn't be matched in the existing industry.
While earning a degree in Plant and Soil Systems at Louisiana State University, We learned everything he could about the plant industry. Working his way up from landscaping, nursery production, and farming, he eventually landed in fruit orchard care where he fell in love with tree maintenance. While working for the LSU AgCenter at the Burden Plant Research Center, he performed research projects on fruit tree production, variety, and yield. The longer he worked in the orchards the greater his passion for trees grew.
At the same time, he spent any free time he could find rock climbing. When his work at the Burden Plant Research Center ended he decided to try something new. He moved to Denver, Colorado, and tried mixing his passion for climbing with his passion for tree work. He immediately was hired as a groundsman dragging brush, chipping trees, running ropes, and learning everything he could. Shortly after, he worked his way up to becoming a large shade-tree arborist, performing large tree pruning, technical rigging removals, and crane removals on a daily basis. A few years later he was the lead climber, running his own crews and teaching incoming groundsmen how to climb safely and efficiently.
He worked for two of the largest companies for years until he felt confident enough to establish Elevated Tree Care. He loved working at these companies, but he wanted to run a smaller, more personal tree company where there would be better relationships with customers, less overhead which allows lower and fair pricing for customers, higher quality work, efficiency, and higher safety standards to reduce possible damage and injury.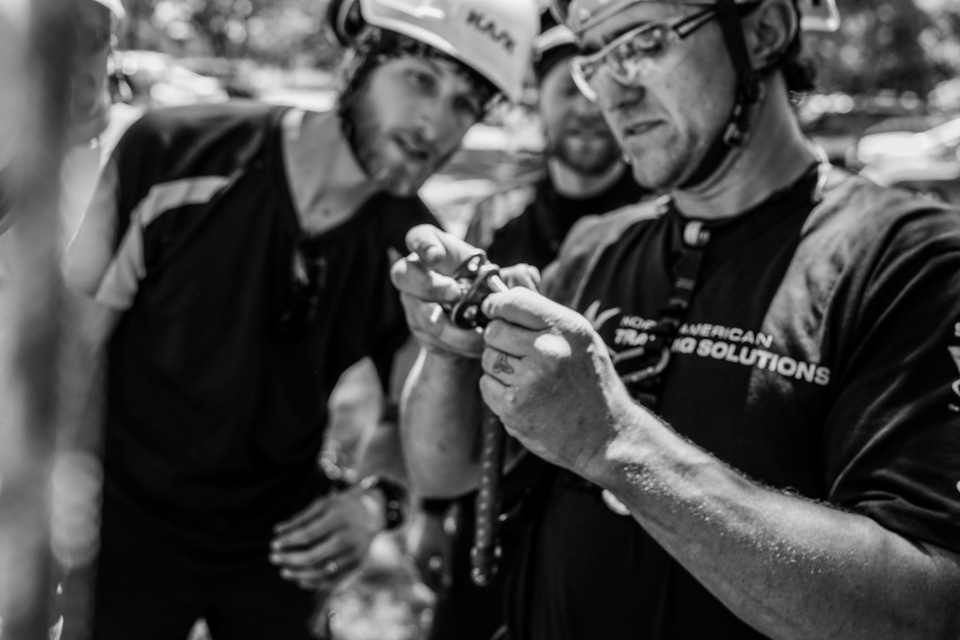 Qualifications:
Multiple Tree Care Industry Association (TCIA) accreditations
Ground operator specialist
Chipper operator specialist
Tree care apprentice
Safety specialist
Continued education through conferences, seminars and classes on climbing, rigging and aerial rescue techniques